Recommended Global Surgery Conferences
Asia Pacific & Middle East
Plastic Surgery 2019
Plastic Surgery 2019
Conferenceseries LLC Ltd is organizing Plastic Surgery in 2019 at Chicago, USA. The Conference is mainly focuses on the latest and exciting innovations in every area of Plastic Surgery, Cosmetology, Re-constructive surgery.
Details of Plastic Surgery Conference in Chicago
We are glad to announce the inception of the 2ndInternational Conference on Plastic & Cosmetic Surgery, going to be held at Chicago, USA, during August 02-03, 2019.
Conference Series LLC Ltd is an open resource platform that conducts 3000+ global events including International Conferences, Workshops, Symposia, Trade Shows, Exhibitions and Science Congresses in all the major scientific disciplines, including Clinical, Medical, Pharmaceutical, Engineering, Technology, Business Management and Life Sciences across America, Europe, The Middle East, and Asia Pacific. It is reaching over 25 million researchers, scholars, students, professionals and corporate entities all over the globe.
Why to Attend???
In this modern era of technology with individuals throughout the globe has eagerly trying finding out latest innovations about the Plastic and Cosmetic Surgery and the equipments, this is the best chance for individual to achieve the biggest gathering of members and interchanging knowledge. Get the top market leaders in plastic surgery equipments and technology, meet with present and potential clients, make a sprinkle with another product offering, and get name acknowledgment at this 2-day occasion.
Why Chicago???
Here are some key reasons why Chicago:
Chicago has occupied the six places in the Best Student Cities this year.
Chicago is ranked 40th in 2018 and is in the top 10th for the ranking indicator
It is the home to one of the top 10 universities in the world rankings.
Chicago is also one of North America's best cities for creative
Conference Highlights:
Cosmetic & Aesthetic Surgery- Minimally Invasive
Oral and maxillofacial surgery
Market Analysis
Global Plastic Surgery Market Report
Plastic surgery in it's broader sense is to restore and enhance of the aesthetic appearance of an individual. Plastic Surgery can be broadly segmented in two based on the purpose of surgeries; reconstructive surgery and Aesthetic procedures & Cosmetic surgery. : Reconstructive Surgery in it's broader sense, is to reconstruct parts of body parts. It can be classified into various sectors like Nose( Rhinoplasty), eye lid (Blepharoplasty), tummy tuck(Abdominoplasty) and so on. Aesthetic surgery includes in altering the appearance of a body part. While a patient has no choice in case of reconstructive surgery, aesthetic surgery can be the light in the dark.
As per the market research of 2017 by Market research Future, the market for cosmetic surgery is expected to reach $ 21.97 billion by the end of with CAGR of ~7.8% during 2017-2023.
US Cosmetic Surgery Market 2016:
The market growth Factors :
There are several growth factors for the market growth of Plastic & Cosmetic Surgery :
Health factors : With the rise of technology we are facing several health issues like obesity, accidents and many more which is one of the main growing factors of Cosmetic Surgery market.
Social and cultural factors : Social impact is also one of the main growth factor to increase the market of Cosmetic Surgery. There are many impacts such as influence of media, fashion and film industry, peer pressure for appearance and beauty, changing dimensions of beauty etc.
Technological factors : With the development of technology, we are moving one by one steps towards advancements, with the flow of technology we are also changing our self with the development of advanced materials like silicone implants and so on.
Economic factors : Now day by day the income per capita is increasing, it is also a key growth factor for the high cost cosmetic surgeries.
There are also some factors which can be threaten for the growth of Cosmetic surgery market :
Non-essential nature of cosmetic surgery.
Social taboos against violation of body parts.
High cost of cosmetic surgeries despite reduction.
Lack of skills to perform the procedures, which can be due to the market needs of providing all the procedures in a single clinic.
As per the plastic surgery statistics released in 2017 by ISAPS- International society of aesthetic and plastic surgery, the increase in procedures show the potential in the global market of plastic surgery.
By 2018, the worldwide market for aesthetic/reconstructive surgeries will be $10.7 billion.
The U.S. and the Latin America markets are expected to have a CAGR of 10%, respectively, of 9.2% and 10%.
The USA market holds more than 45% of the market.
For Europe it has observed s relatively slower growth of 6.6% per year. The reason includes the declining purchasing power, particularly in southern Europe.
The future growth of European market is 6.6% and reach $1.94 billion by 2018.
For the Asia Pacific region it have an overall CAGR of more than 14.1% with increasing demand.
Aesthetic and Reconstructive product market also has a high growth in China, Japan and South Korea due to the expanded access of technology. Europe market will reach $2.24 billion by 2018.
The global plastic surgery instruments market is expected to reach $1,479.0 Million by 2023 presently in 2918 it is $1,002.0 Million at a CAGR of 8.1%.
The international market of medical aesthetic treatment is expected to reach upto US$6.56bn by 2018.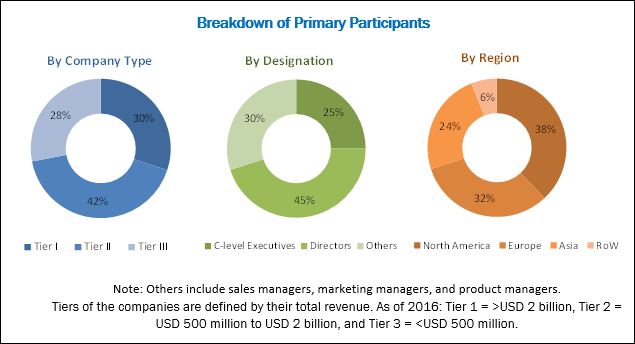 Global Asthetic and Surgical Market year wise :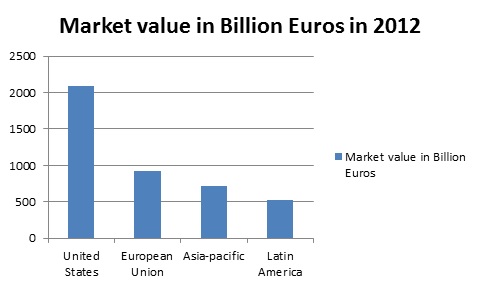 Key players of Global Cosmetic Surgery Market:
Johnson & Johnson
Valeant Pharmaceuticals International
Cutera Inc.
Syneron Medical Ltd
Allergan Inc.
Genesis Biosystems lnc.
To Collaborate Scientific Professionals around the World
Conference Date August 02-03, 2019
For Sponsors & Exhibitors
Supported By
Reconstructive Surgery & Anaplastology
Cosmetology & Oro Facial Surgery
Journal of Medical Implants & Surgery
All accepted abstracts will be published in respective Conference Series LLC LTD International Journals.
Abstracts will be provided with Digital Object Identifier by